- A temperature controlled kettle (TCK) turns off the boiling process of water at the desired and pre-programmed temperature. -
Do you need a toaster, juicer, or microwave?
Not really. You can roast your bread in the oven, squeeze your fruits by hand and heat food in a pot.
What makes all the above devices essential is the fact that they do the job quicker, more convenient and with much better results.
The same goes for a programmable water kettle.
Why is this important?
Different types of tea require different brewing temperatures:
What is the point in buying premium quality Guangxi Green Snail, White Bud or First Flush Darjeeling when they are scolded with boiling water and lose their complex flavor and therefore undo the very reason you bought them in the first place?
You want to invest in one of those kettles - but which one is right for you?
There are a few criteria to be aware of before buying.
1. Price
You can spend €30 or €150 depending on your budget and on the features you want.
Not every expansive kettle offers more functionality. Brand, design, lifestyle ambitions and other factors all contribute to the final price.
Watch out for sales offers. There is a link below each price for a quick price check.
2. Range of programmable temperatures
Most TCK's have a range of pre-set temperatures for you to select, for example, 60°C, 70°C or 100°C.

Other kettles (usually more expansive ones) allow you to set the desired temperatures at 1° or 10°C increments within a range.
For brewing tea, the TCK should go at least as low as 70°C which is sufficient for brewing most teas. Better is 60°C to include sensible Japanese green teas like Gyokuru or Matcha as well.
The control panel can be integrated into the handle or into the base.
3. Water capacity
Kettles nowadays have a capacity of 1.2 – 1.7 liter. This is more than enough for even the big family teapot.
It does not make sense to produce bigger kettles because some people would have to use both arms to lift them when fully filled. You want to heat water not train for an arm wrestling competition (unless you do).
Most kettles require a minimum amount of water to start the boiling (0.5l). If you heat too little water the temperature reading might be all over the place.
Some manufacturer include a cup or mug measure so you do not have to use more water than you need.
As a general advise you should only boil as much water as you need to preserve energy and keep your bills down.
4. Keep Warm function
Convenient if you cannot use the water immediately after the desired temperature is reached.
It can be an energy-hungry feature to keep one liter of water at boiling temperature for 30 minutes.
Best practice is to heat the water when you need it.
5. Boil dry protection / Automatic shut off
Safety feature to prevent the kettle from boiling away all water and overheating as a result.
6. Additional Features
All kettles we review or recommend have the following features:
Concealed heating element so the water doesn't come in contact with the heater. This also guarantees a better heat distribution and better temperature reading.
Cordless operation meaning the kettle can be removed from the base unit without an attached cable.
7. The use of plastic
This became an issue when research suggested that certain plastic components pose a threat to human health.
Especially BPA (Bisphenol A – for more info click here), used in many kettles, became the focus of scientific scrutiny.
The high heat generated in kettles increases the risk of harmful plastics leaching into the water.
BPA is banned in some countries (Canada, Japan), in other countries just for baby products.
Other health authorities see no risk at all so it is up to everybody to decide for themselves.
It is fair to say that it is better to be on the save side and go for a plastic-free kettle (inside of the kettle to be precise, the outside casing can still be plastic).
8. Power Consumption
The power consumption of electric devices is expressed in Watt (named after the Scottish inventor James Watt, more info here).
The wattage of your kettle determines how fast it can boil the water and how much energy it needs to do so.
High wattage is good for quick boiling times but bad for your energy bill.
Especially if you use the variable kettle extensively, the power consumption should be a consideration in your buying choice.
Most devices lie between 1000-1500W.
9. Warranty
Make sure you have all the relevant information and documentation before you purchase. The minimum warranty, regardless where you live should be one year.
In some cases, the manufacturer's warranty might exceed the retailer's warranty. This mean that you might have to send the kettle directly to the producer for repair or replacement. Make sure to fill out the warranty registration to avail of the full service (cards are usually included in the package or registration can be done online).
Never buy repackaged goods. For example, the kettle is still in the original packaging but the tape around it has the retailers name on it.This is most likely a returned and repackaged device – stay away.
10. Look and Feel
Pretty much up to you.
Should the color of the kettle match the toaster or your general kitchen color scheme (if you have one)?
Most kettles have a plastic or a metal casing but there are also glass and ceramic models.
Some come with a window to check the water level others with some LED lights. Again, it is up to your preferences or the lack thereof.
Pimp my kettle…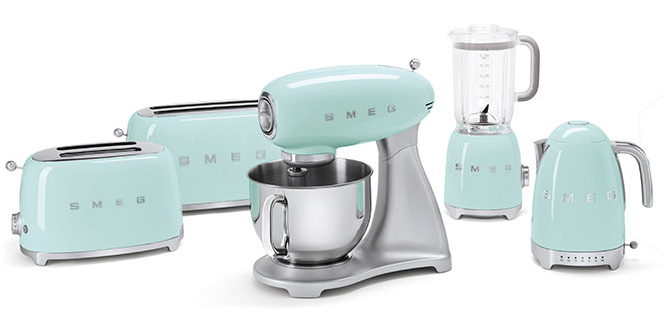 Conclusion
If you drink tea - you need a kettle.
If you drink good leaf tea - you need a temperature controlled kettle.
There are many advantages by owning one of them:
Makes your life easier.
Will get the best out of your quality, temperature-sensible products (baby food, coffee, tea, or other infusions for example).
Saves you time. You don't need to wait for a normal kettle to boil and cool down to the desired temperature.
Will help you to save money on your energy bill.
Looks cool and trendy.
Nowadays a temperature controlled kettle is as much a lifestyle product as a watch or phone. There are plenty of high-end producers which would not exist if there was no market for it.
Especially the glass kettles can have a soothing and calming effect. People pay good money to watch the ocean, a bend in a river or a beautiful lake. Why not a boiling kettle?
There is something therapeutic to watch the strings of small bubbles appear, getting bigger and bigger until the water comes to a rolling boil.
You could add a little boat and watch it bobbing and getting gradually into rougher waters until it might sink into the boiling kettle ocean...
Whatever you do - Love your TCK.
House of Tea